Student Senate
Pima Aztec Student Senate (P.A.S.S.)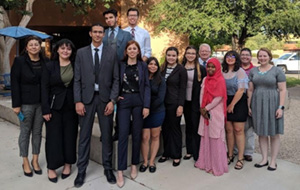 Are you a natural-born leader?
 Do you wish to make a difference in your school and community?
If you answered YES to any of the above questions, the Pima Aztec Student Senate (P.A.S.S.) is looking for you! P.A.S.S. recruits determined students who are willing to step-up and make a difference while maintaining an excellent performance in their academic endeavors.
2021-2022 Student Senator Election Results
Congratulations to the 2021-2022 Elected Pima Aztec Student Senators: 
Collin Bryant- Desert Vista
Miguel Barrera- Downtown
Carla Wilson– East Campus
Sage Hawkins- East Campus
Allysa Saunders- North West Campus
Rachel Gravina- North West Campus
Maximus Luevanos- West Campus
Jakelynn Wert- West Campus
Andrea Salazar Calderon- Pima Online
Namrata Patel- Pima Online
About P.A.S.S.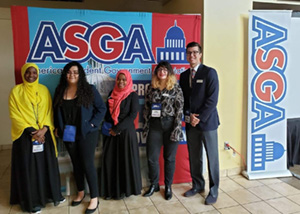 P.A.S.S. consists of two elected student representatives from the following Pima Community College campuses and two students from PimaOnline and Adult Basic Education/non-credit:
Desert Vista Campus
Downtown Campus
East Campus
Northwest Campus
West Campus
Student representatives would bring issues and concerns of students, staff, program leaders, et cetera to Pima Administration. These student representatives also meet once a month to continually improve the college experiences for those mentioned above.
Once admitted, these students will vote for one other to fulfill leadership roles which is found in the P.A.S.S. by-laws.
Three of the 14 representatives are elected to join the All College Council. This council, made up of students, faculty, staff, and administrators, makes recommendations to the Chancellor to improve student success and support Pima's mission. One of these three is then elected to serve as the Student Representative to the Pima Community College Governing Board. Check out a list of P.A.S.S. duties.
Goals of P.A.S.S.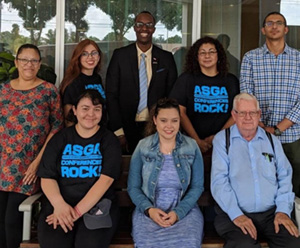 Encourage student representatives to use their voice to make a difference and reassure them of the value of that voice.
Create realistic goals for projects they wish to complete during their period in office.
Establish a professional relation with each member.
Equip students with the skills necessary to be an effective leader.
Qualifications
For credit or degree-seeking students, you must meet the following criteria to be a P.A.S.S. member:
Maintain a GPA of 2.5 each semester
Be enrolled in at least 6 credits of college-level courses. Three of those credits must be completed on the campus you represent.
Maintain good academic standing
Have no Code of Conduct violations, including the P.A.S.S. by-laws.
If you are an Adult Basic Education or non-credit student, you must meet the following criteria to be a P.A.S.S. member:
Maintain an 85% attendance rate in your courses
Have no Code of Conduct violations, including the P.A.S.S. by-laws.
As a P.A.S.S. representative, you not only serve your fellow students and learn valuable skills to add to your resume, but you also have the opportunity to grow professionally and sharpen the skills you already possess. To get involved, contact the Student Life Office on your campus today or email your student senators at pcc-studentsenators@pima.edu.
---
See what previous student representatives are saying about P.A.S.S.!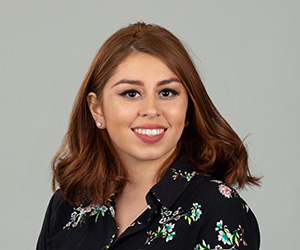 Being a part of the Student Senate has been a great experience. Being a senator, I've been able to make friends, and work with them to create and open the Aztec Resource Center at Desert Vista Campus and West Campus. I've also been able to travel to attend leadership conferences that encouraged me and inspired me to help and connect with others. I've enjoyed being an advocate for my peers and appreciate the opportunity to be in organization that has moved me into the direction of growth in my future!
~ Jade Pena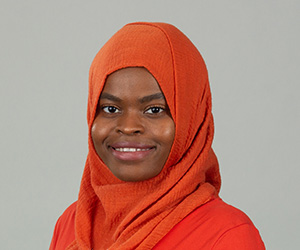 I have been a Pima Aztec Student Senator for two years and it was the best decision I ever made being a college student. Being in P.A.S.S. gave me so much unspeakable opportunities that allowed me to prosper as a leader. I have learned what it means to be a true leader. I love being around people with different backgrounds. It allows me to learn about what they bring to the table and what I can use in the future and this is what P.A.S.S. has given me. The ability to grow as a professional.
~ Halima Shiwoko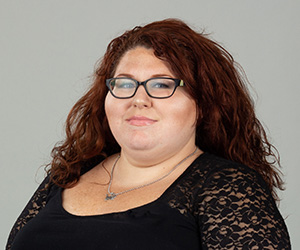 As a Student Senator, I've had the opportunity to learn leadership skills, developed relationships with the administrative leadership of Pima Community College, and grew a vast network amongst the student body. I have had my voice heard and counted as a representative of my fellow students on subjects that affected both the college and the students such as budget votes, policies, and changes students would like to see made. I am proud to have been chosen for this position and to serve as not only a senator, but as senate chairperson for such a wonderful school that truly cares for its community of students. I will be attending the University of Arizona in the fall and am hoping to gain a position in the student leadership there utilizing the skills I've learned here at Pima.
~ Missy Fowler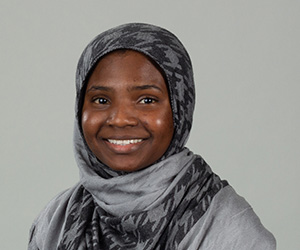 As a first year P.A.S.S., my time as a student representative has provided me with countless opportunities that allowed me to become a well-rounded young woman who strives to create change in my community. Engaging with esteemed professionals such as the other student representatives and the staff of student senate has allowed me to grow emotionally and professionally. P.A.S.S. has allowed me to use my skills to benefit my colleagues and co-workers which is absolutely priceless. As a student representative on the school's governing board, I have learned to be open-minded and insert my voice where it is heard and valued. The experiences and skills I gain from participating in P.A.S.S. are ones I will carry with me throughout the course of my life as a future dental hygienist or dentist. P.A.S.S. not only encouraged me to excel in my role as a leader but also propelled me to excel in my field of choice. I am looking forward to another year in P.A.S.S.!
~ Fatima Salat