What are the benefits of a professional certificate?
Learn how a certificate can help you get started in your next career.
Pima student Kathryn Pena has been working as an EMT and paramedic in the Tucson community for years. Even though Pena loved her career helping Tucsonans, the long work hours were difficult, especially after the birth of her daughter.
"When working as a paramedic, I would work 24-hour long shifts, averaging 72-96 hours a week. I loved my career, but once I had my daughter, I found that the work schedule was not something that worked for my family," Pena shared. 
She continued, "I really wanted to work fewer hours but also have the opportunity to make a better living for my family."
It can be difficult to know where to start when you're ready for a professional change. Maybe you've just finished a GED and you want to explore college classes. Maybe you've been working the same job for years and are ready for something new. Or maybe you want to earn a promotion and higher wage in a career you love.
No matter your situation, taking the first step toward a new career can feel overwhelming.Having guidance and support can make all the difference in helping you land your dream job.
Community college certificate programs offer affordable, flexible training in specific industries that can help you build the skills you need to make a professional change. 
Whether you recently earned your high school diploma or GED or you have been working in your field for years, a certificate provides you with training and mentorship so that you can enhance the skills you already have, explore career options and successfully get a job in a new industry.
Read on to learn more about what a certificate is, why it may be the right option for you and what certificate options are available at Pima. 
What is a certificate? Explained.
Community colleges across the county offer certificate programs. Certificates are short-term training programs that help prepare high school graduates and workers for professional careers.
If you are looking to start a new career, a certificate introduces you to the industry and gives you the essential skills you need to break into the field.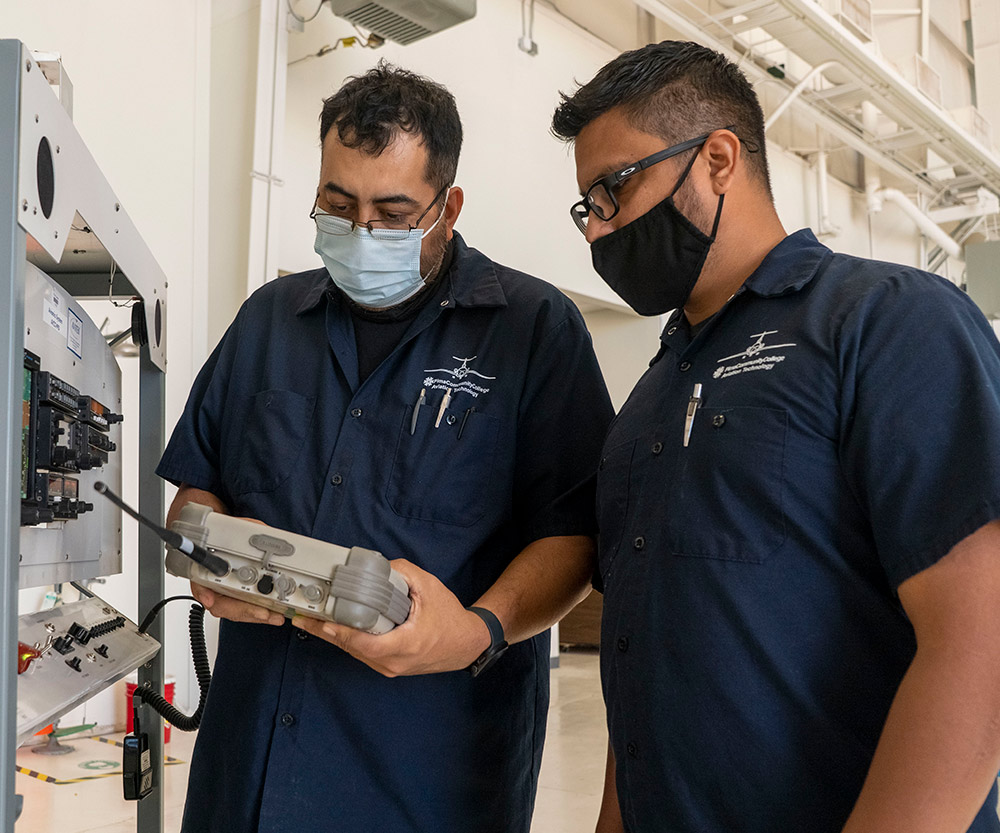 If you want to continue your career and learn skills that will sharpen your performance, certificate courses help you build on the knowledge you already have.
If you are a recent high school graduate and not sure if you're ready to commit to a two-year or four-year degree program, a certificate is a helpful stepping stone to learn new skills while you explore career and education options. 
Community colleges offer certificate programs in a variety of industries, from aircraft mechanics to culinary arts to welding. They typically take 6 months to a year to complete, depending on how many classes you take at a time. Certificates are designed for direct employment into a job or to be applied towards a future associate's degree.
Classes in a certificate program are hands-on. For example, to earn a certificate to become an IT support specialist, you will take classes that help you understand computer hardware or how to program - concrete skills you can put on your resume or show to an employer.
The goal of a certificate program is to put your learning into action and gain real-world skills that you will use on the job. 
Many colleges offer both credit and non-credit certificate options. In a credit certificate, you take classes for college credit that you can apply toward graduation. In a non-credit certificate, you earn training hours in your field that you can count towards your professional development. 
Crucially, certificate programs often have partnerships with local employers and are designed with employers in mind. The right certificate program will successfully prepare you to find meaningful employment at a company in your community. 
What are the benefits of a certificate? 
There are several benefits to certificate programs. Certificates are often shorter than a traditional associate's degree program. They can range from 6 months to a year long, depending on how many classes you take at a time. 
35%

higher average weekly earnings*
Certificates also have financial benefits. According to a U.S. Bureau of Labor Statistics study, the average weekly earnings for full-time workers with an active professional certificate or license were 35 percent higher than those without those credentials.
For many community college students, the most appealing part of certificate programs is their flexibility. Some certificate programs are offered entirely online, while others offer classes at night so that you can continue to work while you take classes. 
Certificates are also more affordable than a two-year or four-year degree as they are typically less than 60 credits. If you are exploring what you want to do in the future, completing a certificate is a less daunting financial and time commitment.
Certificates are also buildable, meaning you can continue to take classes to improve a specific skill or put the credit hours you've earned toward a future associate's degree.
Lastly, certificate programs are career-oriented. In a certificate program, you'll do the work of your future job in your classes. You won't have to wait to start building professional skills and experience. 
Certificate Programs at Pima

Pima Community College has over 60 certificate programs in several industries, including aviation technology, pharmacy technology and truck driving. Whether you are excited to join a growing industry or want to enhance the skills you use everyday in your current job, Pima's credit certificate programs give you the opportunity to learn from professional experts in the field in an affordable and flexible way. 
"I trust that the education I receive through Pima for this program will again allow me to reach my goals." 
If you already have a bachelor's degree, Pima offers post-degree certificates that can help you develop specific professional skills that build on your previous college degree.
Pima also offers clock hour certificates which are certificates where you earn hours getting professional development in a specific field for direct employment into a job. The program is for non-credit clock hours rather than college credit.
Ultimately, the best certificate program is the one that prepares you with the skills, knowledge and experience to go after a career that works for you. 
Pima student Kathryn Pena has completed several certificates at Pima and has put her education into practice as an EMT, paramedic and future structural repair mechanic. She shared, "I worked as a career paramedic for 4 years and as an EMT for years prior to that. I accomplished both certifications after successfully completing programs through Pima Community College."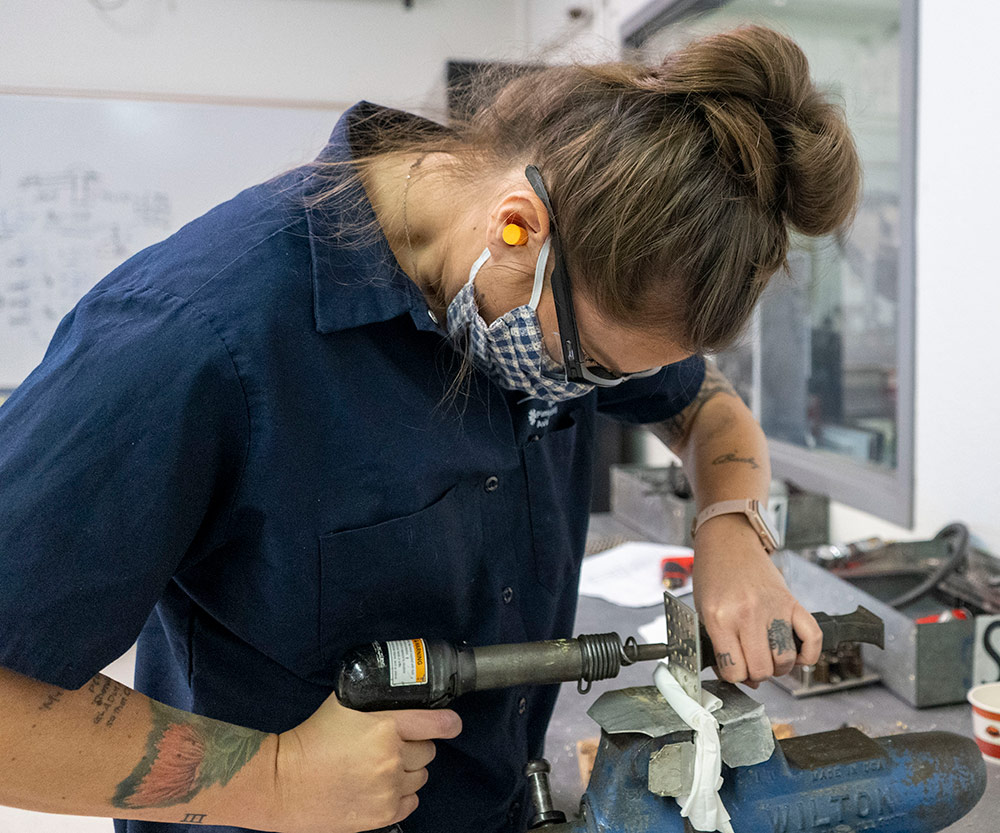 When Pena was ready to make a career change to something with a better work-life balance, she decided to find classes that could help her learn a new trade and start a new career.
She ended up researching Pima's Aviation Mechanic program. "I have always had a love for aviation and even obtained my pilot's license at age 22. I thought becoming an aviation mechanic would be a great fit for me," Pena said. 
Pena is set to graduate from the Aviation Mechanic program in January 2022. After she completes the program, she will be able to test for her airframe and powerplant certification and start working in the field.
As the end of her program nears, Pena is excited to have been part of a program that has a great reputation with employers in the Tucson community.
Pena has plans to keep growing in her field and knows Pima will be there to support her continuing education. Pena explained, "I would ultimately like to become a structural repair mechanic, so I will return to Pima later to complete that class so I can test for that certification."
She continued, "I love Pima Community College because I have received an excellent education that has taken me many places as an EMT and paramedic. I trust that the education I receive through Pima for this program will again allow me to reach my goals."
Start Your Education Today
Whether you're ready to start a new career or improve the skills you already have, you can start your education at Pima today.
Not sure where to start? Explore classes or talk to an advisor to learn more about enrolling in a Pima program.