Louis Carlos Bernal Gallery
The Louis Carlos Bernal Gallery, located in the Center for the Arts complex, exhibits regional, national and international contemporary artists, as well as sponsoring a juried student exhibition each spring. 
The gallery is named for Tucson's noted photographer and teacher, Louis Carlos Bernal. He was the founding photography instructor at Pima Community College. 
The gallery and its programs are free and open to the public. Gallery hours: Mon./Thu. 10 a.m.-5 p.m., Fri. 10 a.m.-3 p.m. 
 Note: Due to the COVID-19 pandemic, all 2020 exhibitions at the Louis Carlos Bernal Gallery will be virtual.
Reimagining Still Life Exhibit
This exhibit features artwork from the independent artists as well as artwork from the Dan Leach Collection. Visit the Reimagining Still Life online exhibit.
---
Visual Arts Faculty Exhibit 2020
This exhibit features artwork by PCC's eight visual arts faculty: Mariana Carreras, Joseph Dal Pra, Matthias Düwel, Michael Nolan, Anh-Thuy Nguyen, Mano Sotelo, Mike Stack, and Hiro Tashima. Visit the faculty online exhibit.
---
Annual Student Art Exhibit
Because of the COVID-19 situation, Pima's Annual Student Art Exhibit, featuring 75 works celebrating outstanding artwork from the academic year, is online. Visit the student online exhibit.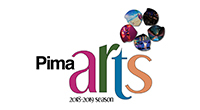 Box office: (520) 206-6986
Gallery Director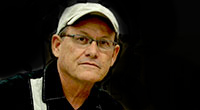 David Andres
Andres teaches gallery and museum practices, printmaking and design. His work is exhibited locally and internationally, including in the public collections of University of Arizona Museum of Art, Tucson Museum of Art and Tampa Museum of Art.
"I enjoy working with the diverse students in my classes, and the professional artists who exhibit at Bernal Gallery. Both bring a passion for art and learning."