Downtown Campus
Located in the heart of the city, Downtown Campus, is home to a number of business and industry programs and soon will be home to the high-tech Automotive Technology and Innovation Center, part of the College's Center of Excellence for Applied Technology.
The Advanced Manufacturing and Innovation Center will be a high-tech training facility working in partnership with business and industry. It will be on the far west side of the Campus.>
The Campus features programs in Automated Industrial Technology, Automotive Technology, Building and Construction Technology, Energy Technology, Machine Tool Technology, and Welding.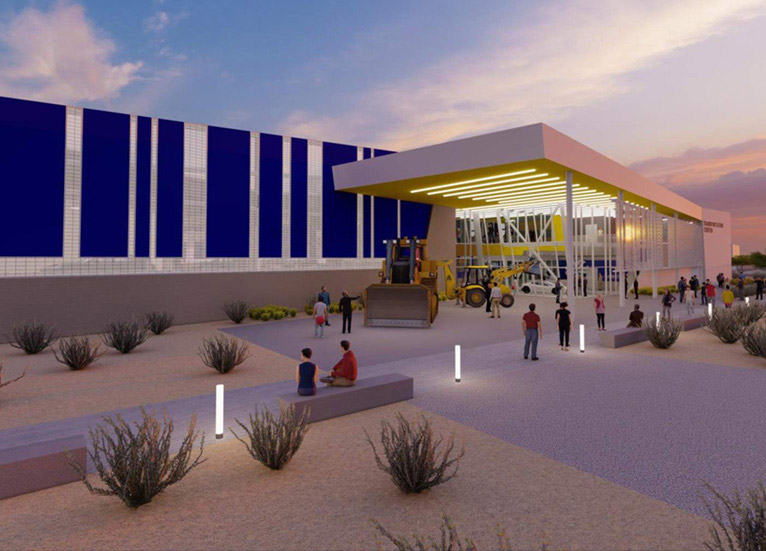 Automotive Technology and Innovation Center
The facility is the first planned in a $35 million expansion and renovation of Downtown Campus. It will house programs in automotive technology, diesel technology and electronic vehicle technology to meet the growing demand of dealerships and other employers for students certified in today's technology.
Downtown Campus offers a large number of general education courses and full range of college advising and academic support services.
There also are several programs and services unique to the campus including: Adult Basic Education for College & Career and High School Equivalency testing; Immigrant and Refugee Services; a large Veterans Services Center; a newly remodeled Student Life Center, bookstore, and cafe; and the College's Applied Technology programs with 3D Printing and an Industrial Technology lab.
Well-manicured outdoor common areas provide places to rest and to meet friends or classmates.
Find out more
Contact us at 520.206.7171 or call the College Information Center at 520.206.4500