Pima's New IT Club Prioritizes Community and Collaboration
SuperUsers brings the world of tech and programming to the College and Tucson community.
Demand for professionals with computer programming, coding and information technology (IT) skills is growing as many workers continue to work remotely and depend on secure computer systems to collaborate with their teams. 
Pima's new club, SuperUsers, meets this growing demand by providing a space for Pima students to learn about computer programming, IT and coding skills and career paths. The club started in early 2021 and is committed to creating community for Pima students and to building partnerships with local businesses and organizations.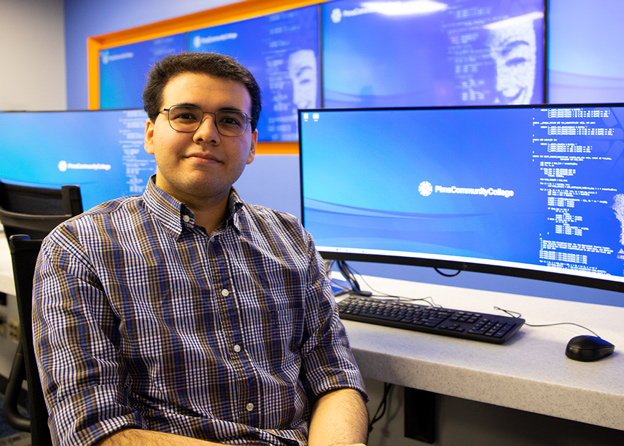 The SuperUsers team recognizes the programming and IT fields can be intimidating to students who don't have formal training or background in IT work. 
"As we try to grow our club, we want Pima students to know they don't have to have any training in tech or programming work to join," said Amir Tafreshi, the club's director of publicity.
"Our goal is to build an inclusive community that welcomes everyone, regardless of how much they know about programming," Ryan Huffman, the club's president, continued. 
About PCC SuperUsers
The SuperUsers club is open to students from all personal and professional backgrounds. For students in Pima's computer information system (CIS) programs, the club builds upon the skills and knowledge you gain in the classroom. 
"My time in SuperUsers is really connected to what I am learning in my classes," said Ryan Schlottman, the club's secretary.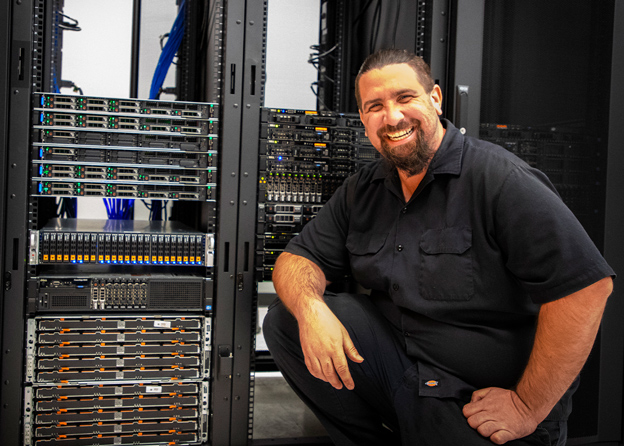 "It has given me the opportunity to take what I'm learning and practice those skills in a practical way."
Pima offers several degrees and certificates that support careers in programming, design and information technology. Our CIS programs explore the latest in computer software, cybersecurity and information systems.
CIS courses focus on solving problems, finding patterns while sifting through data and understanding how complex systems work together. 
Pima also offers programs in computer-aided design, for students interested in applying computer and design skills to engineering and manufacturing jobs, and digital arts, for students interested in graphic design, film and creative arts. 
Pima also opened the new Center of Excellence in Information Technology and Cybersecurity that provides access to state-of-the-art technology and facilities.
"Our goal is to build an inclusive community that welcomes everyone." 
While SuperUsers does work connected to computer programming courses at Pima, the club has also been an important source of community, especially for students looking to meet new people after the pandemic.
The SuperUsers leadership team, including Huffman, Schlottman, Tafreshi, Wilson and Andrew Stinger, the club's vice president, strive to bring people together for various types of events. On top of leading workshops about IT and programming skills, SuperUsers puts on fun events for people to get to know each other. 
Many of the club's leading members came together to start SuperUsers during a capture the flag event Pima had put on. 
"We all met at the capture the flag event and realized we could join forces and start a new club on campus to support students looking for community and a chance to build their skills," said Huffman. 
SuperUsers Partners With the Community
SuperUsers is not only an opportunity to support Pima students looking for opportunities to develop their IT and programming skills. The club also wants to put their skills to use in the broader Tucson community.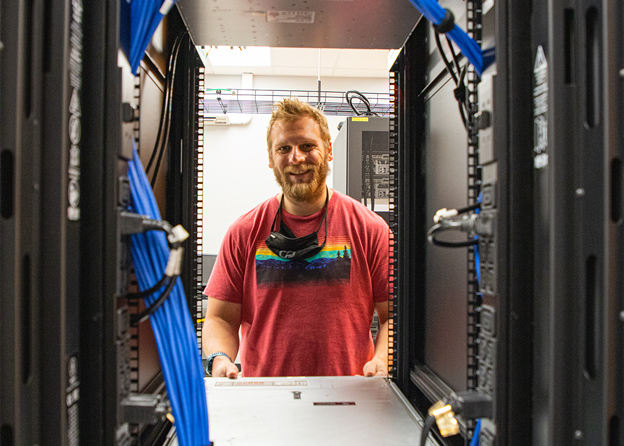 "We are partnering with local middle schools to create mobile servers," Noah Wilson, the club's treasurer shared. 
The initiative serves two purposes. First, the SuperUsers team shares information about programming and IT work and uses their visit as an educational opportunity.
Second, they set up a mobile server as a resource for students and an opportunity for continued learning. 
The SuperUsers team hopes the focus on serving the community will continue. Through building community hotspots, Pima students can put their emerging IT skills to use in a real-world context and build relationships with local students and educators. 
"IT work is really about people at the end of the day." 
The club also hopes to build partnerships with local employers to showcase all the IT and computer programming talent Pima is developing. The skills students can develop as part of SuperUsers will be instrumental to staying competitive on the job market. 
Collaboration and community are key components of a successful career in programming and information systems. SuperUsers approaches every tech problem with the assumption that working together and learning from one another is the only way to create sustainable solutions.
"IT work is really about people at the end of the day," shared Tafreshi. 
"So, our goal is to provide a supportive space to bring everyone together to solve problems and grow as a community."
Explore Your Next Steps
Whether you have just graduated high school or are ready to explore a new career, Pima is here to help you open new professional and academic doors. Pima offers over 100
degrees and certificates
that will help you develop the skills and expertise you need to reach your
career goals
. Explore our academic programs to get connected with faculty who are equipped to help you succeed.