Women in Theater: Gianbari Deebom and P.J. Peavy are Finding Their Wings
As Pima celebrates Women's History Month, a "dynamic duo" are directing "Proof," featuring a female lead
By Anne T. Denogean, External Relations
Gianbari Deebom and P.J. Peavy share a love for performing and theater that has flourished at Pima Community College.
"When I started here at Pima, I was very much a shy, young black girl but I just wanted to perform and wanted to be a part of the theater as much as I could," said Gianbari, a May 2020 Pima graduate with an Associate of Fine Arts. "Luckily, I had faculty and staff who would support me and bring me up in this field. They encouraged me and saw the talent and potential that I have."
P.J. first took theater classes at Pima in 2012. She said former professor, Nancy Davis Booth and Todd Poelstra, retired program manager, were the first people to see something in her and cast her as Mrs. Krebs in Pima's production of "Inherit the Wind."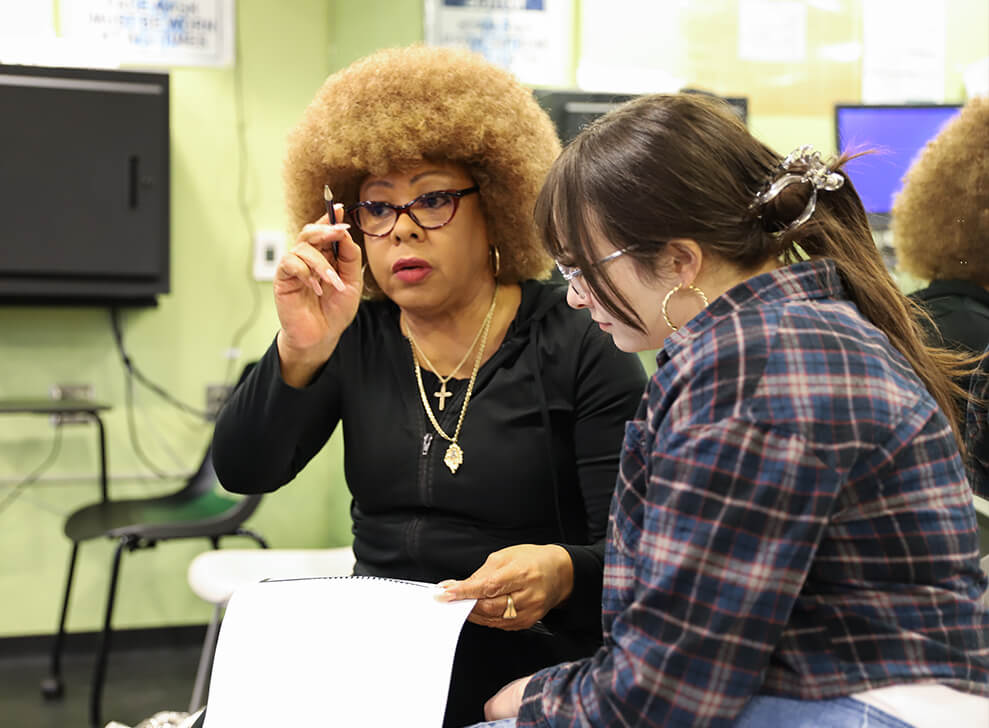 "Just the faith and the comfort level they had in me inspired me to push myself and go further," said P.J. who left Pima in 2013 for medical reasons but returned in 2021 and is working toward an associate degree.
Leigh Ann Sotomayor, manager of Pima's Center for the Arts (CFA), refers to Gianbari and P.J. as "the dynamic duo."
Last year, Gianbari was the assistant director of Pima's production of "The Piano Lesson," for which P.J. played one of the lead characters, Berniece. This month Gianbari and P.J. are working together again, as director and assistant director respectively, on rehearsals for the Theatre Arts Department's season-closing production of "Proof." The play, which features the story of another dynamic woman, will run April 13-23 at the CFA's Black Box Theatre at West Campus. Tickets information is available online.
"I think the best thing about Pima is the faculty. They want to see you succeed."
The story, written by David Auburn, follows Catherine, whose celebrated mathematician father, Robert, has recently died after battling a debilitating mental illness. When a former student of Robert's discovers an original proof in Robert's office, Catherine, who is brilliant in her own right, must prove it is her work even when no one believes her. Complicating matters, she also fears she might suffer from the same mental illness that caused her gifted father to lose his sanity.
Both Gianbari and PJ said they relate to Catherine on many levels. Both have been caretakers to family members, and felt that choices were made for them, not by them. Both are working to find their voices, hone their talents and figuring out how they fit into the world of theater. Pima is helping to them to find their way.
"Tucson is a small, small city and there are not very many black people here," said P.J., who was born in Tucson, but lived her young adult life in California. "Pursuing this career and coming into this culture as a black woman, you know, it is uncomfortable initially because you don't know what to expect. But you come into it here at Pima and you are accepted. And you are welcomed."
"The faculty and staff are working professionally alongside teaching, so you get to see the work practiced in real life."
Gianbari said prior to enrolling at Pima, she viewed "theater as a lover who didn't love me back." At a time when she was wondering whether theater was the place for her, theatre arts discipline lead Chris Will "forced me to leave my bubble and audition." Once she got cast, it lit a fire under her. Then Todd Poelstra observed Gianbari in a show and told she had the chops to be a director.
"He was very much an inspiration to me," she said.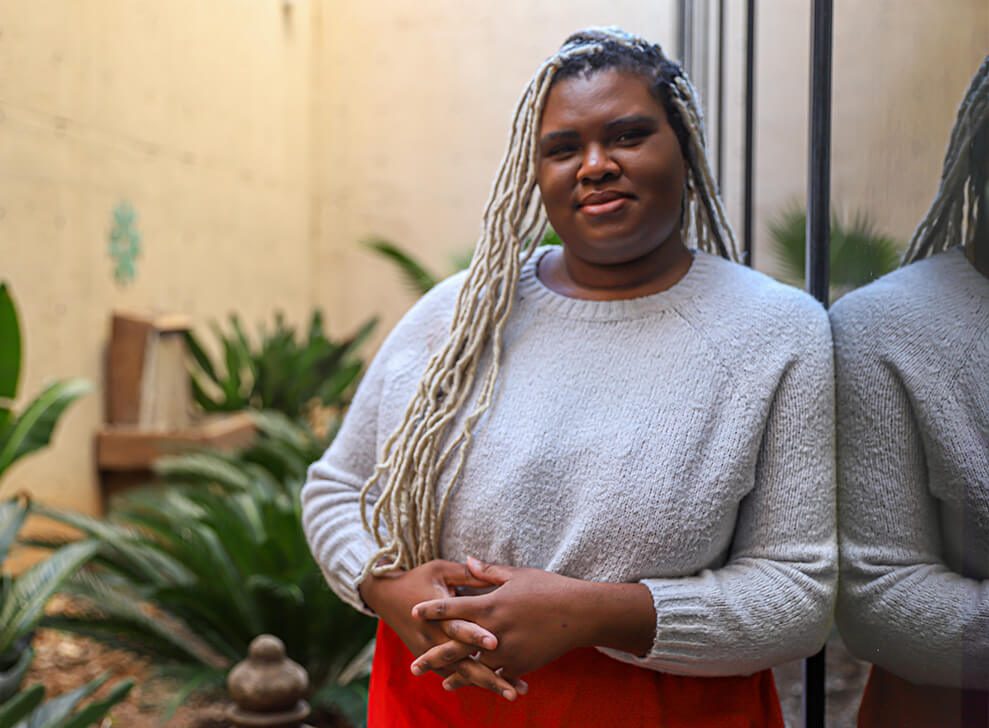 Gianbari, in addition to directing "Proof," is taking film classes at Pima to supplement her theater education. She has worked with local theater groups and plans to transfer to the Arizona State University theatre arts program. P.J. plans to relocate after graduating to somewhere with more professional and networking opportunities in the performing arts. Both agree they could not have picked a better place to start than Pima.
"I think the best thing about Pima is the faculty," P.J. said. "They want to see you succeed. They are going to do anything and everything, they can, within reason to see that happen."
"The best thing about Pima," Gianbari added, "is the diverse community that is around you, and the opportunities that it gives you. Some of the faculty and staff are working professionally in the community alongside teaching, so you get to see the work done in the classroom practiced in real life."  
Explore 2022-23 Programming by Pima Arts 
Pima Arts is open to the community. With performances, shows, and exhibitions that interlace culture, tradition, history, entertainment, and even mathematics this season is focusing on the role art plays in our community. Performance tickets are affordable and admission to gallery exhibitions and other Pima events are free.
Looking to further your interest in the Arts? Explore course offerings today.