Caleb Bailey Found Purpose at Pima
Digital arts major founded the Black Student Union; hopes to work as a film editor
By Dina L. Doolen, External Relations
Caleb Bailey has found himself at Pima Community College, something he had not have expected back in 2021 when he started classes here.

"At Cholla, they pushed Pima and I just thought it was like - I don't know - like you were being babied."

The Tucson native graduated Cholla High School in 2019 and enrolled at the University of Arizona that fall, majoring in psychology. When the COVID-19 Pandemic hit in early 2020, like most college students, he made the jarring switch to online classes and not so successfully, "then, some things happened in my life . . . and now I'm at Pima."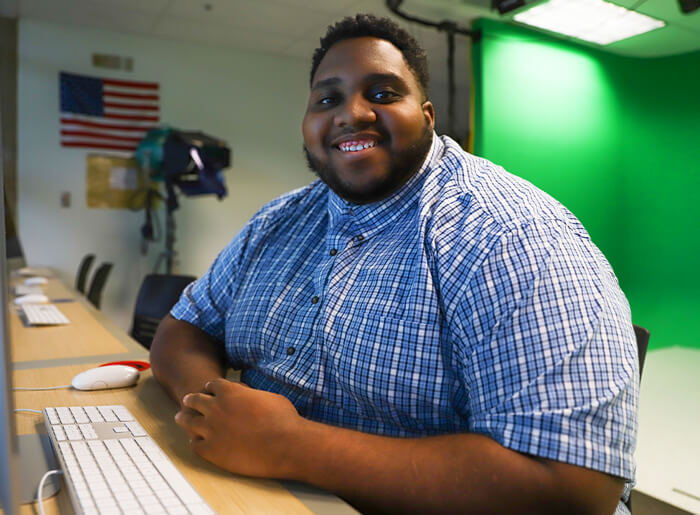 He is a full-time student in a completely different major - Digital and Film Arts, and working at a group home, which can be stressful.
"After I started at Pima, I felt for the longest time it was a step back. But it hasn't been," Bailey said. "Now, I know what I want to do. I have a completely different major - in something I REALLY want to do."
He hopes to transfer to a university and graduate in 2024 or 2025, then work as a film editor. He especially wants to work in news or for a media production team. He said it took some time to appreciate the community college because of his setbacks while a UArizona student.
"Pima is a very good community college. It's very good at letting you focus on school and working with 
what you have. There's a lot of opportunity," Bailey said.
In fall 2022, he started the Black Student Union club through Pima Student Life. The club already has 27 members, many who joined during Pima's Black History Month activities this month.
"Pima is very good at letting you focus on school and working with what you have. There's a lot of opportunity."
"What really inspired me was, I knew at UA they had groups where you could meet and find resources for Black students," he said. "Like, they would show you how to find people and get help with your classes and stuff. I wanted to create something like that at Pima."

He acknowledges the support and encouragement he's gotten from the club's officers and the club's advisor, West Campus Student Life Coordinator, Danielle Chaney. For example, he said he initially was hesitant to organize a potluck for Pima Student Life's Black History Month. 
"But, she pushed me," he said. "And, seeing everyone come together to help, made me decide to do it," Bailey said.
"I was overjoyed that Caleb came to me and wanted to create a Black Student Union at Pima," Chaney said. "All of our (club officers) have done an excellent job of spreading the word that we are here and creating a space for our community to connect."
Chaney hopes Black Student Union expands to all of Pima's campuses.

"I want to see the Black Student Union create more opportunities for Black students at Pima to connect with faculty, staff and Tucson community members. I want their time at Pima to be beneficial and help prepare them for future endeavors."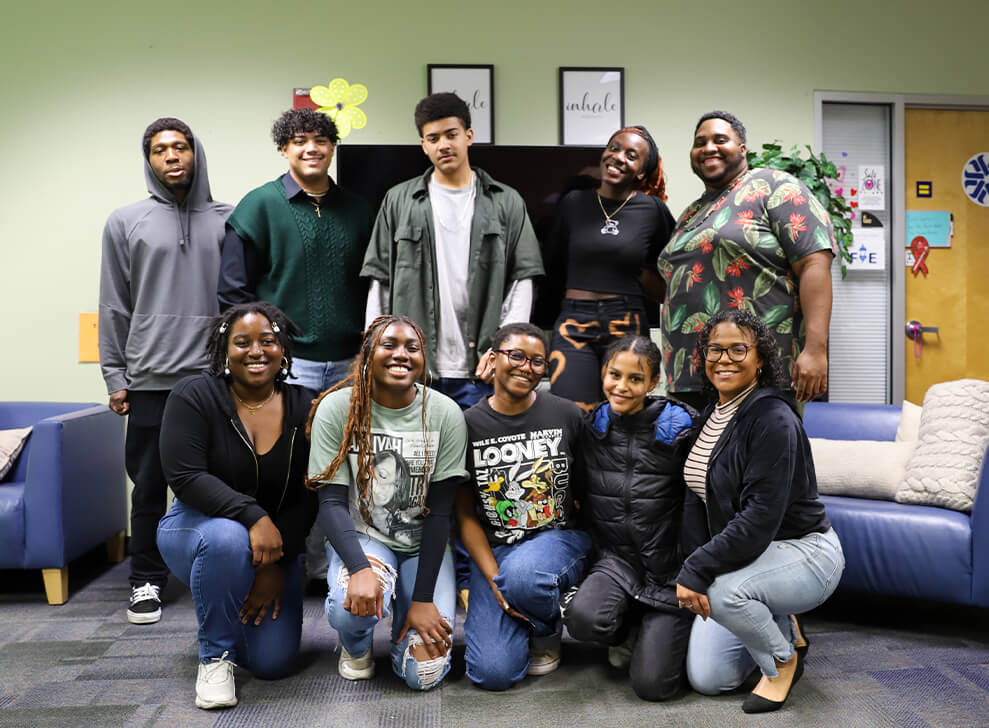 Bailey said he is glad that the College is having Black History Month activities.
"First of all, it lets people know that Pima cares about Black History Month," he said. "People don't think about it enough. There's more to it than Martin Luther King."
Bailey said he wants the club to bring together the College's few Black students. When he started the club, he said he asked everyone he could to join and spread the word.
"I know a lot of people think Pima is boring," he said. "But there's a lot of people at Pima and a lot going on."
Get Involved! 
Student Life offers a variety of opportunities for students to connect with each other and even create new clubs liks Caleb did. Contact a student life office to explore what's available.