Student Commencement Speech Highlights
As we prep for this year's graduation, check out highlights from 2016 speaker Francy Luna Diaz.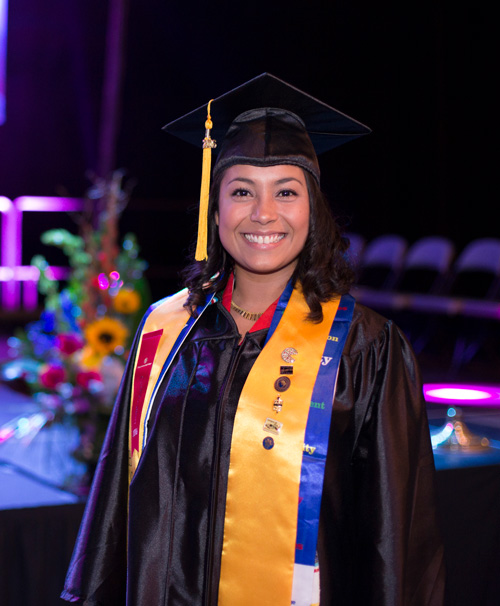 Francy was born and grew up in Colombia, raised by a single mother. She came to the U.S. in 2011 when she was 19. A year later, she enrolled at Pima, eventually earning an Associate of Arts, Liberal Arts (Honors Certificate) and Certificate in Translation and Interpretation while maintaining a 4.0 GPA. She then earned a University of Arizona bachelor's degree and now is in the University of Michigan Political Science Ph.D. program.
In her Pima commencement speech, Francy, shared her experience, in English and Spanish.
About Gratitude
"...When I was 13 years old and my little brother was born, we did not have enough to eat. My family survived thanks to the compassion and generosity of people around us, people who decided to help, and to make a difference in our lives..."
"I look back now at all those things in my past that used to give me sorrows and embarrassment, and I feel deeply grateful for them. I have become a more compassionate, resilient and determined person thanks to all those challenges."
Personal Growth
"Your achievement today is only one of the many successes that you will have. You will experience great moments, and challenging moments in your life. But, remember that you will achieve the greatest growth when you confront and conquer those challenges."
Community and Giving Back
"Make a difference in people's lives, just as the many people who have made a difference in my life and yours, by caring and helping. We would not be here today if it were not for the wonderful people who have supported and mentored us throughout our lives."