Pima's Field Archaeology Program Embraces Cutting-Edge Technology and Research
Through two unique student projects, the Field Archaeology program is pushing the field forward with hands-on training and research.
As an education hub for the Tucson community, Pima is here to support curious students and community members searching for hands-on learning opportunities.
Pima's nationally-renowned Field Archaeology program and Centre for Archaeological Field Training is one-such home for the curious. 
While the program trains students in practical archaeological research methods and skills, they are also asking exciting questions about cultural resources, experimental research and training for diverse careers. 
The program is also a major employee pipeline for Tucson-area cultural resource management companies, including Desert Archaeology, MCA Consulting, Paleo West, Statistical Research, SWCA Environmental Consultants, Terracon Consultants, Tierra Right of Way and Westland.
About the Field Archaeology Program
Pima's Field Archaeology program teaches basic and advanced field skills using a hands-on approach while working at real archaeological sites, primarily focused in southern Arizona.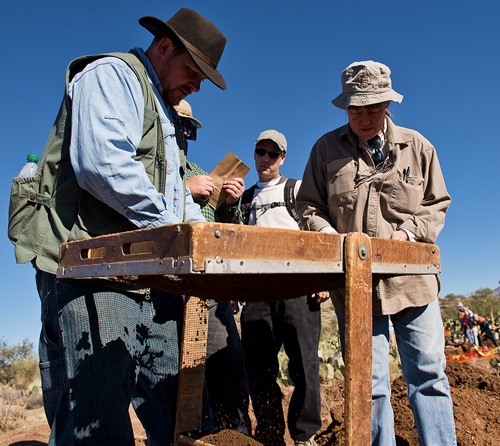 Students also have the opportunity to study and work in Pima's renowned Centre for Archaeological Field Training. The Centre has been training students in basic and advanced fieldwork methods for over 40 years and is widely recognized for providing high-quality instruction.
Tucson community members are also welcome to enroll and learn about archaeological skills in a friendly and supportive environment. 
The program focuses on preparing students for diverse career opportunities, particularly in the ever-growing fields of cultural resource management and historical preservation.
The hands-on training in Pima archaeological classes is unique to the College. 
"The students who complete this program are highly valued because of the quality training they receive," Dr. Barbara Montgomery, the Senior Principal Investigator at Tierra Right of Way Services, shared. 
"Many of the courses taught as part of this program are not available from universities or colleges, and are critical to practicing field archaeology. The Field Archaeology certificate prepares the student for a job in cultural resource management." 
Pushing the Boundaries of the Field
As technology and research methods have evolved, so has Pima's program.
This semester, unique independent studies are exploring new concepts and technology in archaeology.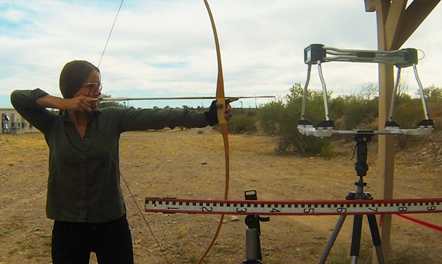 The Experimental Archaeology independent study is researching the existence and roles of Viking female warriors. As a part of this research, students are attempting to duplicate the archery system of a Viking warrior who was determined to be female over a hundred years after her remains were first discovered.
They will also experiment with the archery system to evaluate how women may have been integral to Viking warriors.
The results of the research will have far-reaching implications for how researchers think about gender roles in warrior communities. 
While the Experimental Archaeology independent study is looking back at history to ask new questions, the other Fall 2021 independent study, Drone Mapping, is using cutting edge technology to expand the scope of cultural resource management projects.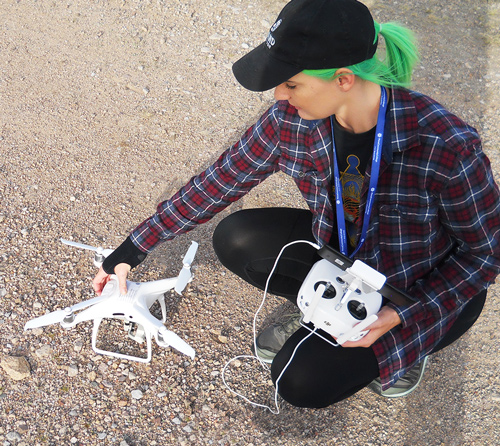 Traditionally, cultural resource managers or land analysts evaluate and document field sites by hand. They later draw maps of the sites.
"Photographs are tricky because of the light and outdoor conditions, so we typically have to rely on recreating site topography and geography by hand," shared Jon Boyd, a laboratory specialist at the Centre.
Cultural resource managers use the maps to provide updates to land managers to inform future construction or land management projects. Pima's Field Archaeology program partners with the the Arizona State Land Department (ASLD) to provide year-to-year updates on impacts to sites by things like erosion or recreational activity.
However, drone technology provides new opportunities to capture the scope and unique features of a field site. In the Drone Mapping independent study, students are learning how to manage drones to take comprehensive pictures of field sites.
"Our program gives students real-world skills and training they can use on field sites throughout the world." 
The archaeology faculty notes the new technology helps ease the work of documenting sites while giving students the opportunity to learn additional marketable skills they can use in a variety of industries. 
"Our program gives students real-world skills and training they can use on field sites throughout the world," shared Centre director Dr. Mary Prasciunas.