Arts Educator Transforms Pima's Performing Arts Program
A buzzing theater. The anticipation as the lights go dark and performers appear on stage. The sound of applause filling the room at the end of a performance. More than a year into the pandemic, live performances are missed now more than ever. 
Over the past year, Pima's Arts Division continued to connect with the broader community by delivering virtual performances and shows, including live-streamed dance, theater and musical performances on the PimaArts YouTube channel.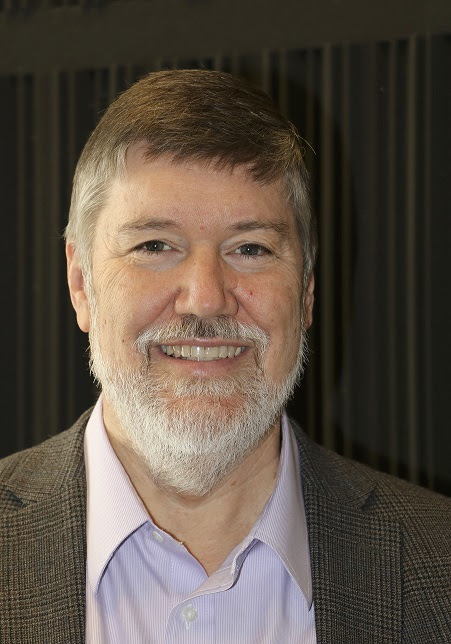 As we look forward to welcoming back more in-person events this fall, Pima will also say goodbye to longtime faculty member Mark Nelson, D.M.A., who retired this spring. Nelson was the PimaOnline Arts and Humanities Department Head and the Performing Arts Department Head for more than 19 years. He also stepped in as the acting Dean of Arts in 2016 and 2018.
As a faculty member, he conducted the PCC Wind Ensemble, maintained the Electronic Music Laboratory, taught several music courses and conducted the pit orchestra for the annual musical. 
Growing Performing Arts at Pima
During his time at Pima, Nelson helped establish our dance program and the dance theater on West Campus. He also invested in new technology and infrastructure for the program, including new instruments, a Wenger music library system, and blackout curtains and sound panels for practice rooms.
Nelson retires after 21 years of service at Pima. He leaves behind a legacy of growth, creativity and community. As he transitions to being a part-time instructor this fall, Nelson shares some of his favorite memories of working at Pima.
Never a Dull Moment in the Arts
As the conductor of the pit orchestra for Pima's annual musical, Nelson was no stranger to the surprises and funny mishaps that make shows memorable. During Pima's first musical, "Damn Yankees," in the Proscenium Theatre, the prop baseball slipped and bounced into the orchestra pit, landing with a loud crack on the piano.
"Just like baseball pros, the pit orchestra all signed the ball and threw it back," Nelson said. 
Nelson also faced adventures in the classroom.
"One of the most unusual moments was years ago during a PCC Wind Ensemble rehearsal in the large instrumental rehearsal room," he said. "We had left the door open for air circulation. A bird flew in and started to fly around the ceiling until seeing a young woman holding a euphonium with the bell pointed straight up.
"The bird dove into the bell and became wedged in the instrument, causing the young woman to freak out, getting up and dancing around while we could hear the bird trying to flap its wings inside!
"I had to take the instrument outside, turn it upside down and shake it until the bird plopped out. It shook itself and then safely flew away."
Even when a bird found itself trapped in a euphonium, Nelson's presence in the classroom was fearless. In this time of change, Nelson knows all these unexpected, innovative and joyful moments are part of the institutional memory at the Center for the Arts. 
This upcoming year, Nelson will teach part-time at Pima and visit his oldest son and daughter-in-law to welcome his first grandchild. While Nelson will be missed, his legacy ensures the show will go on.
Start your Performing Arts Career at Pima
Whether you are looking for a college major program or simply a place to express yourself onstage after class time, Pima Community College is the perfect place to explore your creative side.
Any Pima student can audition for a musical ensemble, theater or dance production, and many of these performance opportunities are offered as part of Pima classes.
Check out Pima's Visual and Performing Arts program and explore classes that spark your interests.