PCC Provost Dolores Durán-Cerda Named UA College of Humanities' Alumna of the Year
Dr. Dolores Durán-Cerda, Provost and Executive Vice Chancellor for Academic Affairs at Pima Community College (PCC), is the 2022-2023 University of Arizona (UA) College of Humanities' Alumna of the Year.
In a career dedicated to higher education, both as a faculty member and as an administrator, Dr. Durán-Cerda has focused on student success, community engagement, and diversity, equity, and inclusion. She earned her Ph.D. in Latin American literature with an emphasis in poetry, and her M.A. in Hispanic literature, both from the University of Arizona, after earning a bachelor's degree from the University of Iowa in Spanish, French, and Secondary Education.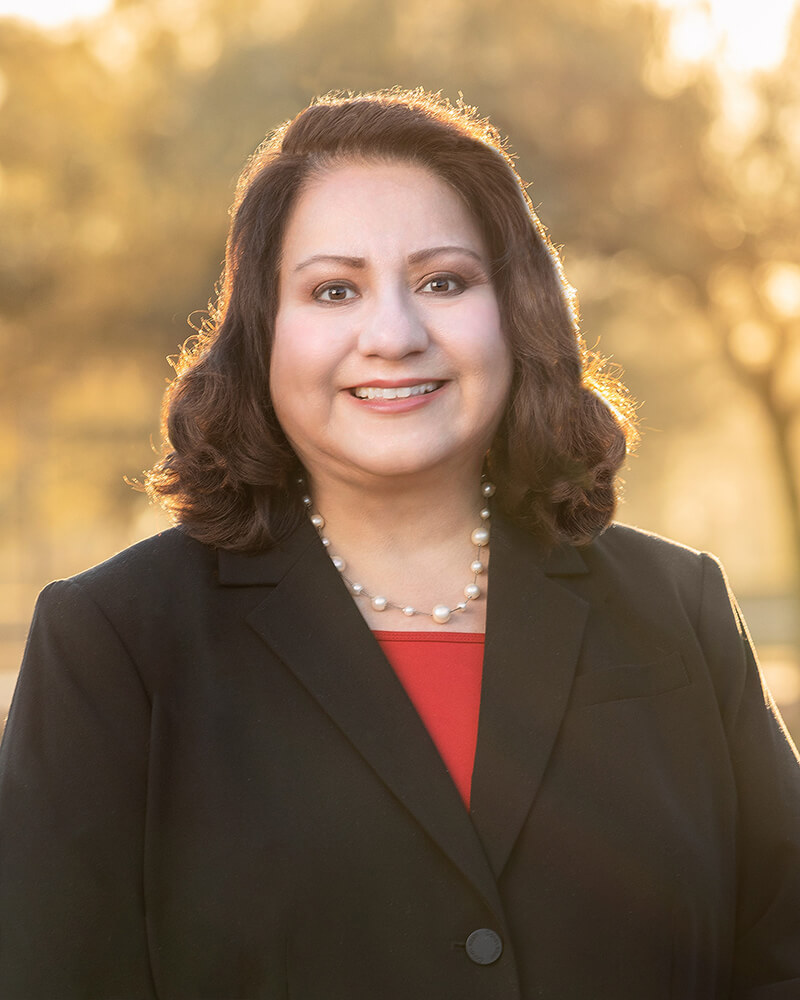 Dr. Durán-Cerda, who will be officially recognized during the Alumnus of the Year celebration in February, celebrated with the College of Humanities events during Homecoming, including the Alumni Mixer on Friday and the Alumni Brunch on Saturday.
"Throughout her career, Dr. Durán-Cerda has been a champion of the humanities and the powerful impact it can have on students," said Alain-Philippe Durand, Dorrance Dean of the College of Humanities.
Dr. Durán-Cerda started her teaching career as professor of Spanish Language and Culture at Arizona International College of The University of Arizona, which was known for its interdisciplinary and globally focused curriculum. After AIC closed, Dr. Durán-Cerda began as a full-time faculty at Pima Community College, teaching 10 years in the World Languages Department. Since, she has progressed in administrative roles of increasing responsibility and oversees all academic programs at PCC, which is an Hispanic-Serving Institution with a majority of students who are first-generation and are from underrepresented backgrounds.
"The humanities help us understand who we are, our identity, society, culture, and art while preserving the past, learning how to navigate the present, and providing us with the appropriate tools to imagine the future with equity and empathy," she said.
Dr. Durán-Cerda's dedication extends to the community and she has served on several national and state boards and advisory panels, including The University of Arizona's W.A. Franke Honors Advisory Board, the National Phi Beta Kappa Senate, Phi Beta Kappa-Association of Greater Tucson, the Arizona Minority Education Policy Analysis Center, the Carondelet Hospitals Governing Board, Arizona's Children Association, Arizona Women in Higher Education Board of Directors, Women United--United Way of Tucson and Southern Arizona, currently serves as the Education Co-chair of the Cradle to Career Leadership Council--United Way of Tucson and Southern Arizona.


---
Contacts:
Libby Howell, APR, Executive Director
Media, Government and Community Relations
520-549-9093, ehowell1@pima.edu


Eric Swedlund, UA Senior Writer/College of Humanities
520-626-7160, ericswedlund@arizona.edu