Engineering
Engineers build things. It's that simple, and that complex. Engineers design everything from batteries to medical equipment to roads to oil refineries to microchips.
In our program, you will learn how to collect, analyze and interpret data, and how to apply scientific and mathematical principles to formulate and design answers to extremely difficult problems. You will leave Pima ready to pursue an engineering degree at a bachelor's degree-granting university.
You are a good fit for Engineering if you are ready to learn advanced mathematical and scientific subjects, are good at problem-solving, and can communicate effectively, both in writing and person to person.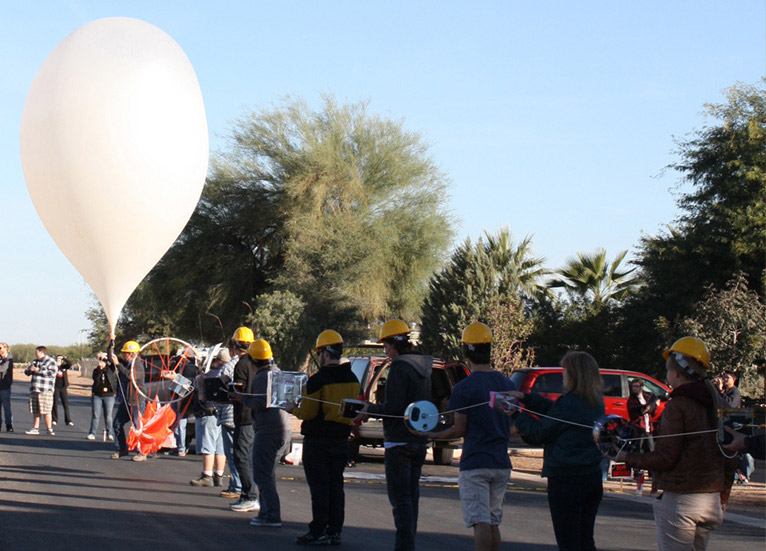 Project ASCEND!
Pima participates in ASCEND!, a NASA-funded near-space (think 100,000 feet) balloon mission. The balloons carry payloads containing a variety of scientific instruments designed and built by students from Pima and other Arizona colleges and universities.
List of Degrees
AS - Associate of Science
---
www.pima.edu/engineering
Locations
West Campus
Contact Information
Division of Sciences
Dean: 520.206.2180
Lead Faculty: 520.206.6679
Program Advisor:  520.206.6079
Information Sessions