Automotive Technology
Jump start your career with Pima's Master level accredited* Automotive Service Technician program. Built to align with Automotive Service Excellence (ASE) automotive repair certifications, Pima's courses range from Basic Maintenance (G1) to Engine Repair (A1), Electrical Diagnosis (A6) and even Advanced Driveability (A8).
Whether you're a high school student, participating in dual enrollment courses, a recent graduate looking to get a jump start into a high-demand career, or an established technician looking to upskill, Pima has a course that will meet you where you are.
Pima offers optional Original Equipment Manufacturer (OEM) training through Fiat-Chrysler and Subaru, as well as industry-recognized, stackable credentials from the National Coalition of Certification Centers (NC3).
You will graduate from this program well-prepared for a job with a dealership or independent automotive repair shop. Automotive technicians who complete a two-year Automotive Technology Associate degree earn over 20% more, on average, than a technician who does not.
Accreditation: *Pima's automotive program is a Master Automobile Service Technology (MAST) program accredited by the Automotive Service Excellence Education Foundation (ASEEF, formerly NATEF).
MAST is the highest level of accreditation that can be achieved by any automotive technology program.
Earning potential
Most senior auto techs make more than $60,000 per year – and superstars in the industry can make six figures (Source: CarCareers.org)
$60K
senior auto tech wages
List of Degrees
AAS - Associate of Applied Science
List of Certificates
---
www.pima.edu/automotive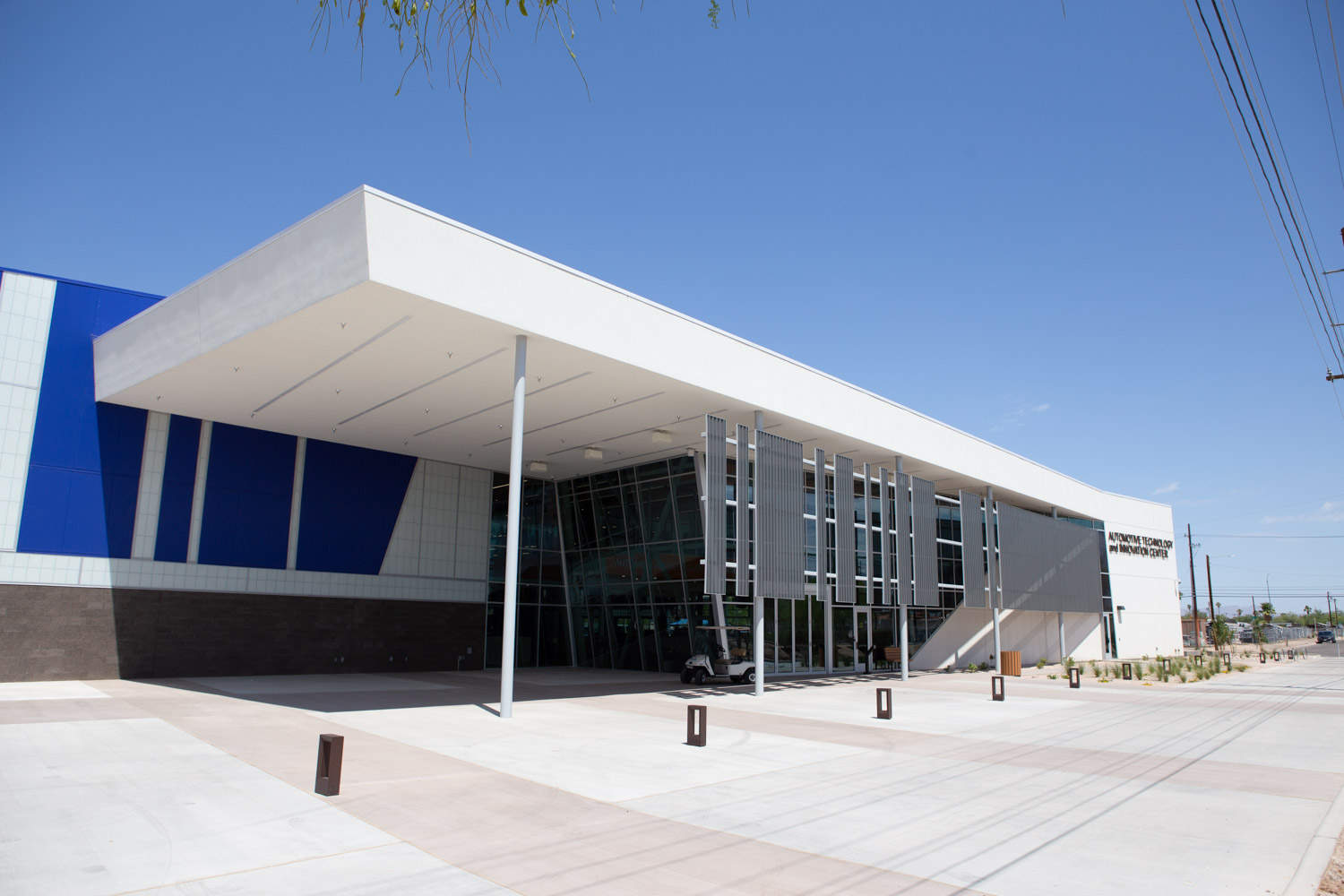 Automotive Technology and Innovation Center
The two-story, 50,000 square feet Automotive Technology and Innovation Center supports automotive technology programs in diesel, electric and autonomous vehicles and increases hands-on training for specific brands, such as Ford, Fiat-Chrysler and Subaru.
Location
Contact Us
Dean: 520.206.7134
Auto Lab: 520.206.7190
Program Advisor: 520.206.7233
Information Sessions
Program Information
Program FAQs
Have questions about the program? Visit our FAQ page to learn more.