Pima's Hirotsune Tashima commemorates Hiroshima bombing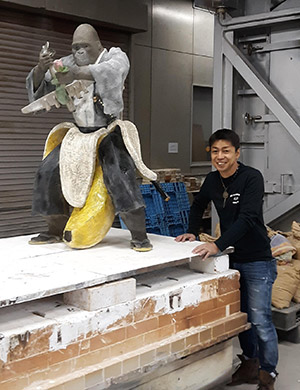 Pima Community College Ceramics Department Head Hirotsune Tashima's most meaningful and personal work to date is a tribute to his grandfather, a Hiroshima firefighter during World War II who, in the weeks after the 1945 U.S. nuclear bombing of the city, helped survivors, despite exposing himself to the radiation that would lead to his early death.
Tashima's "Little Boy (Hiroshima atomic bomb) Yellow Banana Kong – Give Peace a Chance," is part of his solo exhibition, which was set to open this past July at Osaka's Yoshiaki Inoue Gallery.
The piece, part of a series he's been building for years, is a 5-foot, 3-inch tall King Kong emerging from a larger-than-life banana while holding a rose in one hand and a broken Boeing B-29 bomber in the other. Kong wears a traditional Japanese samurai kimono and hakama, with a samurai sword resting on his hip.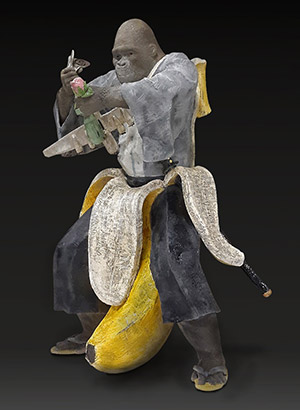 The "Give Peace a Chance" part of the name is because Tashima learned English from The Beatles' songs. The gallery, where he has shown since 2009, postponed the show until 2021 due to the COVID-19 pandemic.
Aug. 6, 2020, is the 75th anniversary of the Hiroshima bombing.
Tashima, who was born in Hiroshima, says "Little Boy" is significant to him and his cultural history. Learn more about the sculpture and Tashima's work in the PCC news release.