The Arts
Experience the arts at Pima and celebrate cultural awareness and our community!  
Pima Arts exciting 2019-2020 Season features the bold concepts, visionary directions and creativity of Pima Theatre, Music and Dance performances, Bernal Gallery's contemporary art exhibits and Digital Arts' Media Fusion.
Pima Arts highlights the aspirations and passions of our directors to present culturally diverse and enriching arts events that celebrate the successes of our talented faculty, students and community.
Most events are held in the beautiful Center for the Arts complex. The complex, located on the West Campus, consists of the Proscenium Theatre, Black Box Theatre, Recital Hall and the Louis Carlos Bernal Gallery.
Another way to enjoy the arts is to visit the Sculpture on Campus Program at East Campus. Here artists to present their contemporary outdoor sculptures to the public in a beautiful, educational setting.
Performance tickets are affordable and admission to gallery exhibitions and other Pima events are free. Come often and bring your family and friends.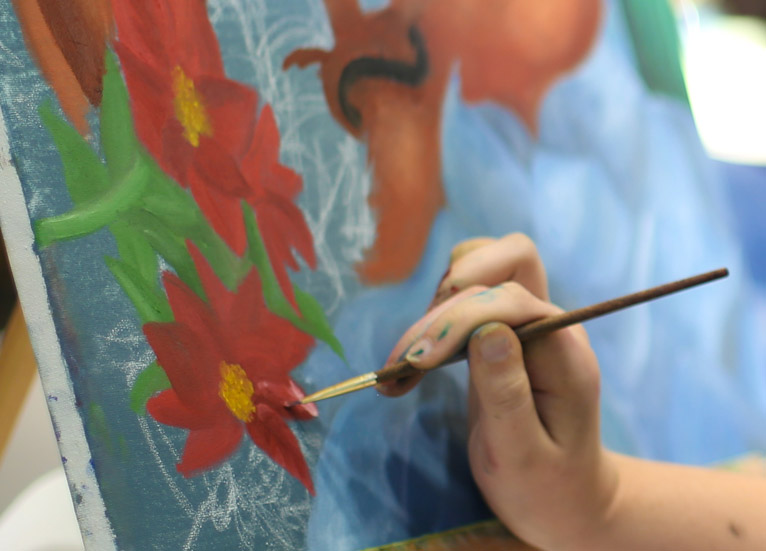 Explore the art courses offered at Pima
Browse our list of courses to see art classes in Visual Arts (ART), Digital Arts (DAR), Dance (DNC), Fashion Design and Clothing (FDC), Game Design (GAM), Music (MUS), and Theater (THE).
Visual Arts Faculty Exhibit 2020
Featuring Anh-Thuy Nguyen, Mariana Carreras, Joseph Dal Pra, Matthias Düwel, Michael Nolan, Mano Sotelo, Mike Stack, and Hiro Tashima. Due to the COVID-19 pandemic, the Visual Arts Faculty Exhibit 2020 is a virtual exhibit.
Annual Student Art Exhibit
Also due to the COVID-19 pandemic, Pima's Annual Student Art Exhibit, featuring 75 works celebrating outstanding artwork from the academic year, is an online exhibit.
Accessibility Information
The PCC Center for the Arts is committed to making our events accessible. Learn more about the accessibility.